Durable Replacement Stickers for your Keyboards
Posted: March 29, 2018 @ 12:09 pm
Other Blogs Posted By:
Royal Galaxy Ltd
Here you find the most inexpensive and effective solution for the replacement of the damaged keys on your computer keyboard. This keyboard replacement sticker is the easiest way to replace the keys for existing keyboards of desktops, laptops and even notebooks of all famous brands such as Sony, HP, Dell, Toshiba, Lenovo, Panasonic, IBM, Samsung, Asus, Cybertron etc., in which the keys got worn out or tattered.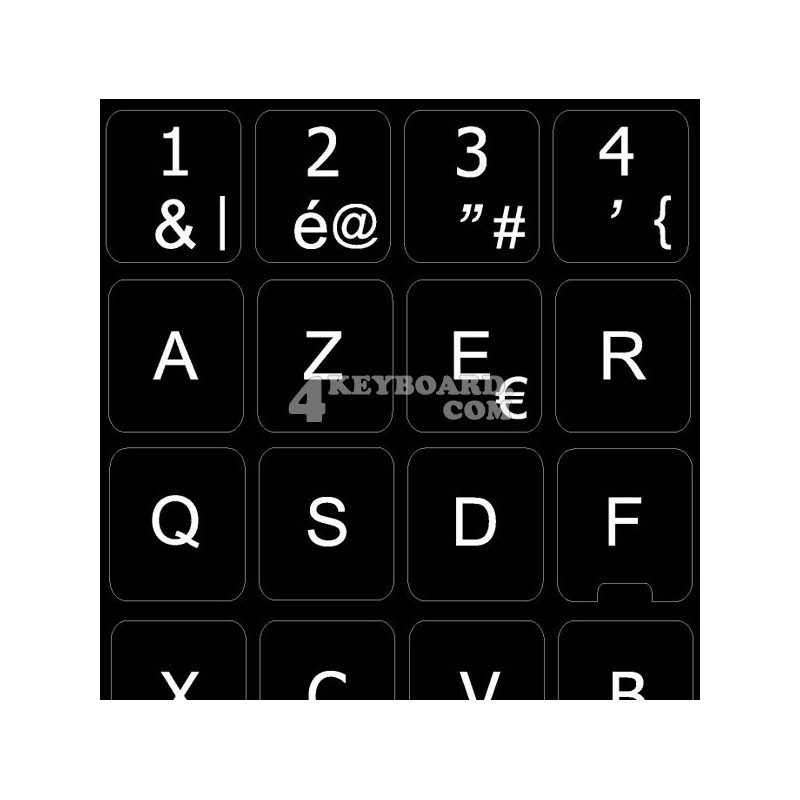 The stickers come in a set of sheet papers. All the characters stay underneath a thinly laminated film-making it more durable. The three layers are designed as such -Lamination as the upper part, inked character in the middle, and then the adhesive layer underneath it. Most of the stickers are made up of Matt Vinyl that gives full guarantee of the absence of glare in all possible angles of lighting. Their sizes are available in varying measures from 11*13 mm, 12*12 mm, 14*14 mm, 15*15 mm and 14.7*14.3 mm in Apple sizes. You can read the size guide given in both the imperial and metric measurements. Those sheets of stickers comprise a standard size of function keys, in which they also have half of them applied for modern laptops and desktops keys. In addition to that, they also consist of a Backspace and Backslash keys that are compatible with all the models of keyboards.
To stick them over your contemporary keys, you have to first clean your laptop or desktop keyboard thoroughly. Then start following the corresponding English alphabet printed in a smaller size underneath each character. It is advisable to apply the stickers by prior cutting/banding them in rows. Use an appropriate instrument such as the tweezers, to hold each sticker and then stick on to the appropriate key. Using your finger, start pressing down the key, to make them stay in place.
You can find these replacement keyboard stickers available in most of the languages. Some of them are French, Belgian, Portuguese, UK English, Arabic, Danish, US English, German, Italian and Spanish too. These stickers can readily fit all the models of keyboards and laptops.
| | |
| --- | --- |
| Posted By: | Royal Galaxy Ltd |
| Location: | Niagara Falls, New York |
| Storeboard City: | Niagara Falls, New York |
| Phone: | (716) 989-4163 |
| Description: | Our professional designers make sure that all our products are up to date, offer a range of backgrounds and sizes of our keyboard and editing stickers as well as always ready to further develop designs our customers want to have as their own, person... |
| Website: | http://www.4keyboard.com |
| | |