Complete Guide To Home Improvement
Posted: April 30, 2022 @ 8:29 am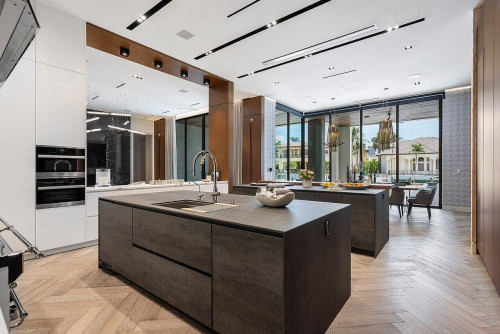 Having the ability to customize your house to fit your family's requirements and tastes is one of the perks of owning a property. Through these alterations and additions, you can fully personalize your house.
It's easy to be intimidated by home improvement projects if you don't have much DIY experience. You may boost your self-confidence and make your house a more pleasant place to live by beginning with essential undertakings. Here are a few ideas to remodel your home in Milpitas.
The walls need to be spruced up
There's a solid reason why repainting and installing new wallpaper are among the most popular home repair tasks. They're easy and inexpensive tasks that may significantly impact a room's overall personality if they're done correctly.
Before you begin painting or wallpapering, make sure you have a color plan. You have a wall with a built-in bookshelf, for example. Make it stand out by painting it in a color that contrasts with the rest of the room's decor.
Clean and spruce up the floor
A particular point might be reached when the flooring condition becomes so bad that it necessitates replacing it. Self-adhesive (peel-and-stick) vinyl flooring is an easy, budget-friendly, and attractive solution if you're bored of your old floor but can't afford to replace it entirely. Installation is simple, and the variety of options available ensures you'll find just what you're looking for.
Update the lighting in your kitchen
Because the kitchen is one of the most often used rooms in the home, the lighting here is very critical. The easiest option to upgrade the lighting in your kitchen is to swap out the old lights with more up-to-date or better-suited models.
Under-cabinet lighting above your countertops is an option if you're looking for a more complicated solution. Improved illumination in this area makes food preparation more efficient and decreases the danger of injury. If you'd want your dining room to have the feel of a high-end restaurant, here are some tips. You may create a more refined atmosphere by using dimmer switches.
Set up a laundromat
Organize and illuminate the space where you wash your clothing to make doing laundry more enjoyable. Install a counter with enough room for sorting and folding clothing. Keep your detergents and other supplies in order by putting up shelves. Stains are easier to see if you use solid fluorescent lighting. Finally, put down rubber floor tiles for increased comfort, less noise, and ease of cleaning.
Replace all of the plumbing equipment
Your kitchen and bathroom may seem outdated and unclean if your plumbing fixtures show signs of age, such as scratches or faded surfaces. Changing up your old light fixtures with new ones instantly updates these spaces. You'll save money on your utility expenses if you choose water-efficient models.
Incorporating crown molding into a room
A room's polished, elegant, and conventional appearance is enhanced by using crown molding. For ornamental purposes, it may be applied to both walls and ceilings.
Choose molding in a hue that contrasts with the color of the walls for maximum visual effect. Using the same hue as the ceiling may make the ceiling appear weighty, but a contrasting color produces a feeling of lightness and vitality in the space. Keep in mind your room's design and size while choosing a rug. For larger rooms, choose elegant molding, while for smaller ones, opt for basic molding.
Change the hardware on your cabinets
The factory-installed knobs and handles on your drawers and cabinets don't often go well with your home's style. Simply swapping out your light fixtures is a quick and low-cost way to give your living spaces a new look. It's essential to take your time and pick the right style for the area, whether it's sleek stainless steel or ornate brass, or even a less-common material like glass or stone since there are so many options out there!
Make room for more things
It's easier to live in a clutter-free house if you have a lot of storage space. You don't need carpentry skills to add shelves, bookshelves, or cabinets to your house since there are so many DIY kits available that are pre-assembled. Extra storage space may be found beneath beds, under stairwells, and even in the knee walls. An entrance coat rack or pot rack on the wall might be a simple solution if you don't want to create anything. Storage furniture, such as benches and chests, may also be helpful in your home.
If you're new to home remodeling projects, start with simple ones like repainting a feature wall or replacing the hardware on your cabinets. Installing and changing plumbing fittings may be done if you've developed the necessary skills and confidence.
Keep in mind that not all home improvement projects have a significant impact on the value of your house, so when deciding which improvements to start with, go with the ones that you and your family will enjoy the most.
Author:
Matthew Hernandez
Viewed:
19 Views
Check Out All Of 's Blogs!
Comments: