Points to keep in mind while designing a modular cleanroom
Posted: February 18, 2021 @ 11:33 am
Looking at the countless number of layouts and operating standards, establishing the ideal cleanroom for your modular cleanroom applications is not as simple as you could ever think.
Establishing a modular cleanroom is a complex process, where you need to consider all sorts of future uses and precisely the local needs and conditions. Feeling the varying demands from company to company, Sai Seva Services a leading modular cleanroom manufacturers in India provide modular cleanroom systems and facilitate particular requests for hospitals, laboratories, pharmaceuticals and more.
5 THINGS TO THINK ABOUT WHEN REDESIGNING YOUR CLEANROOM
Modular cleanrooms, specifically the SoftWall cleanrooms, are simple and easy to install, expand, downsize, and reconfigure. A few things you need to consider when designing or revamping modular cleanrooms: whether to upsize or decrease the space, the best way to redesign the systems in a way that can maintain the standards, a few techniques to adapt additional materials, and working with professionals who have the expertise in designing modular cleanrooms.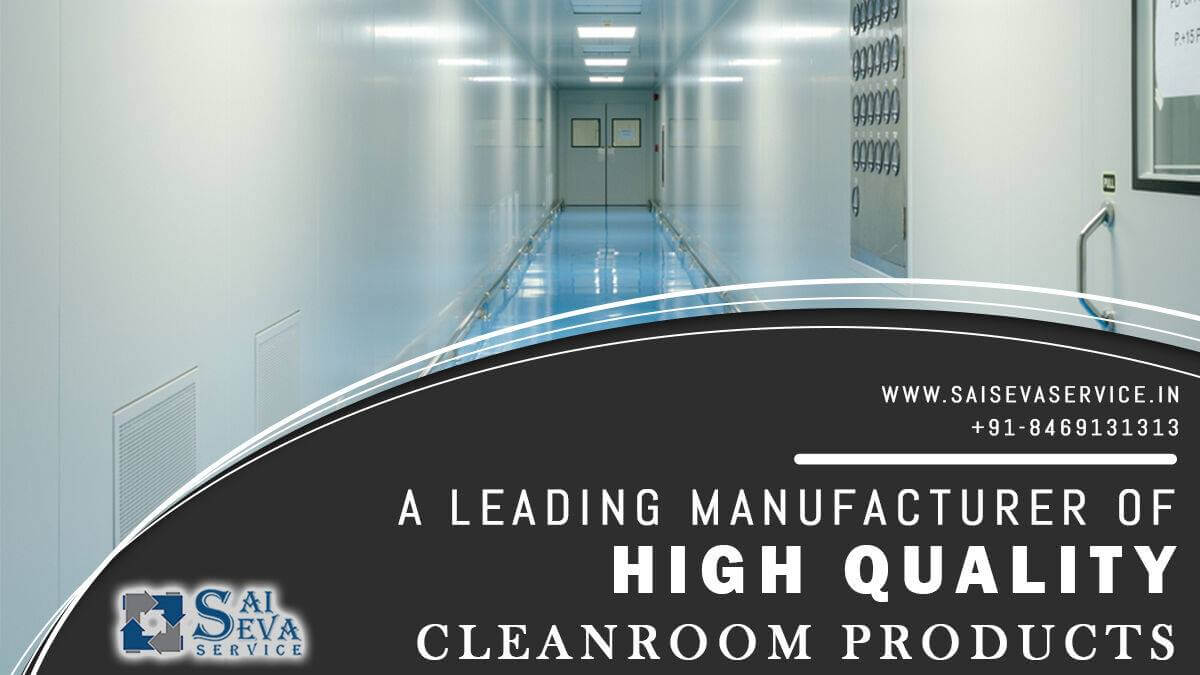 Revamp Your Modular Cleanroom
One significant thing about modular cleanroom panels, specifically SoftWalls, is that you can easily rearrange them to suit your company's requirements as it changes or grows.
You can redesign your cleanroom in a way that facilitates your needs or standards or save on energy and cost by adding or reducing modular panels. Do not overlook the space your equipment and staff will need for effective functioning in the redesigned cleanroom.
Expand
The process of expanding modular cleanrooms is easy. You only need to add extra modular panels and organize them in a way that is appropriate for your equipment and goals. Remember, additional space will ask for added furniture to store equipment, store materials, or function as workspace.
While expanding a cleanroom, you will need to redesign the paths through the room to restrict contamination and enhance work within the space.
You might need to upgrade your HVAC system as well. Moreover, if there is excessive air in the cleanroom to modify, you will need an effective system to handle the job and maintain accurate air quality standards.
Downsize
Evacuating panels will shorten the space within the cleanroom. SoftWall cleanrooms are particularly easy to downsize since they are not fixed or inflexible. Besides, they are also easy to enlarge when you need more space.
While reducing the room, make sure there is adequate room for the equipment and workspaces in addition to the space required to access materials. Get rid of unneeded furniture and fixtures and only keep the essential pieces. You can also repurpose extra panels or furniture outside of your cleanroom.
Reshape
If you only want to reconfigure or reshape your cleanroom's layout to accommodate various projects, equipment, or standard, create new paths within the room and rearrange the modular panels, and you will get a different space. You might also need to reconfigure the HVAC system. However, make sure not to block airflow while rearranging furniture and other bits of pieces.
Maintain Standards
Regardless of the type of cleanroom you are redesigning, make sure that your new cleanroom fits the existing standard for your modular cleanroom applications or meets the latest standards for which you are redesigning the space.
Ensure the new panels, furniture, and flooring are created with non-particle materials that support the use they will get with medium to heavy traffic. Besides, the pass-throughs and gowning areas are also part of your cleanroom. So, they should also be upgraded as required.
Incorporate Additional Materials
You might have extra materials like furniture, panels, and some equipment left after completing the cleanroom revamping project. Try to repurpose them before discarding them. You can use the panels to create gowning areas or storage rooms for cleaning material or additional equipment.
You can also use the panels outside your cleanroom to store new tools or as lockers to keep employees' personal items while performing their duties in the cleanroom.
Support Systems
While redesigning your cleanroom, you may also need to upgrade or revamp your HVAC systems. Like, if you have expanded your cleanroom, you might need to modify a considerable amount of air consistently. Nevertheless, redesigning your cleanroom is the best time to check and ensure that your HVAC system is appropriate and can support every nook and cranny of your redesigned layout.
Get Professional Help
While redesigning your modular cleanroom, it is ideal for researching and getting the best advice and help from professional field-experts. An expert can help you save space and energy and learn to relocate or move things around the room smartly and effectively.
However, reaching out to the right modular cleanroom manufacturers, India is the best thing to consider. A professional and experienced team will be well-versed in the cleanroom's standards and be able to make sure that each portion of your cleanroom redesign is agreeable.
Author:
Sai
Viewed:
145 Views
Check Out All Of 's Images, and Blogs!
Comments:
| | |
| --- | --- |
| Posted By: | Sai Seva Service |
| Location: | Surat, Gujarat, India |
| Storeboard City: | Surat, India |
| Phone: | 08469131313 |
| Description: | Since 2006 Sai Seva Service has been delivering excellence to thousands of our loyal customers in HVAC products and services. Visit the website to learn more about us. |
| Website: | http://saisevaservice.in |
| | |