Difference between stainless steel 304 and 304l
Posted: January 20, 2022 @ 2:48 pm
1) Quality is the reflection of perfection
2) Melt it. Shape it. Reuse it.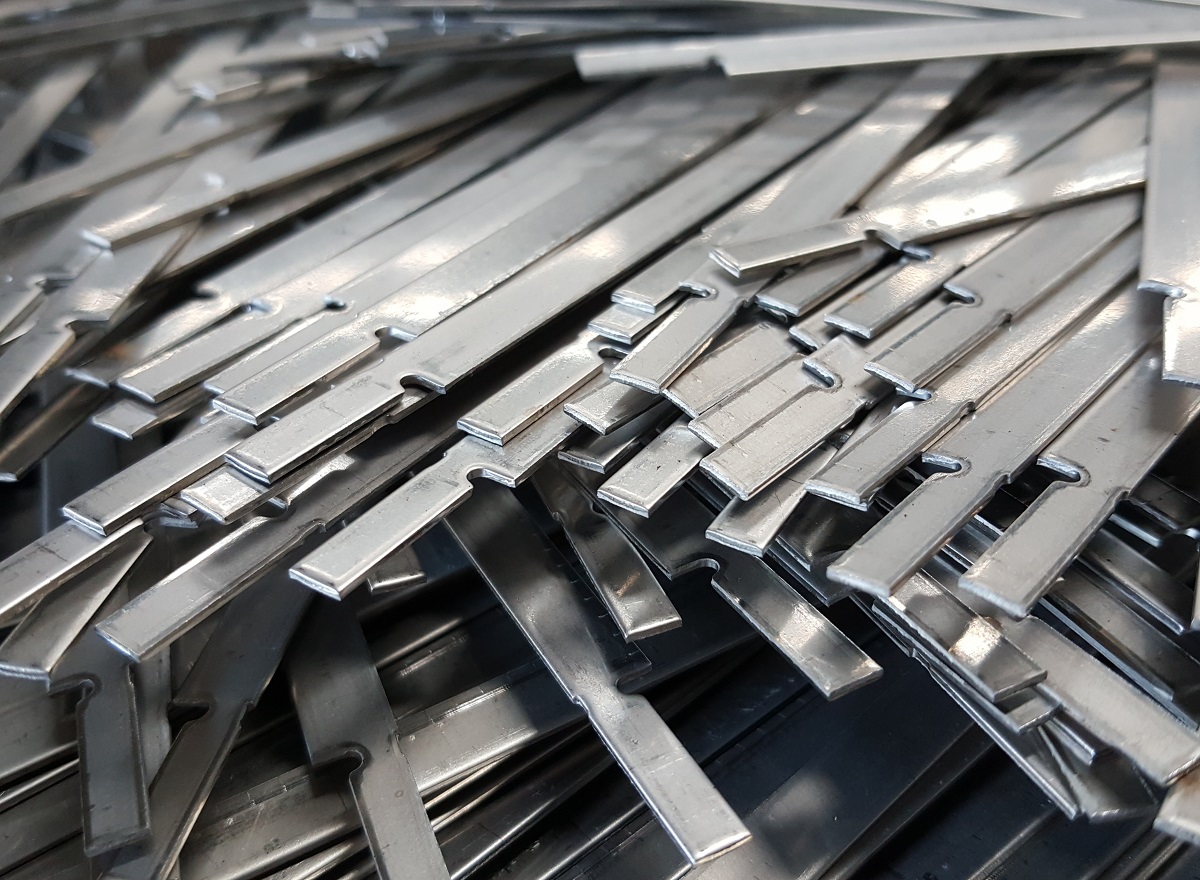 Stainless steel is used every day for household purposes, infrastructure, building vehicles etc. stainless steel being welding for buildings or selling the reusable items to various clients. In the metal industry there are various types of Stainless steel that get their name from its ability to resist rusting thanks to the interaction between its alloying components and the environment to which they're exposed. In our everyday life, stainless steel denotes strength, longevity and aesthetic appeal. If we see most of the appliances in our homes are made of stainless steel. Stainless steel is used in many forms such as kitchen appliances to electrical enclosures and beyond, stainless steel is a material that keeps our world and our tools cleaner, safer and more functional. In the steel industry you may find many different varieties of stainless steel in use today, and it can be challenging to remember. In the steel industry it becomes important to do the research, because different types of stainless steel have substantially different properties that affect their suitability for various applications.
In the metal industry there are numerous types of stainless steel that serve a variety of purposes and many overlap. The stainless steel has many types from which the most similar is 304 & 304l. These are one of the most familiar & frequently used alloys in the stainless steel family. The common applications include sanitary, cryogenic, and pressure-containing applications, tank structural parts and processing equipment. All stainless steels are composed of at least 10% chromium. Each type of stainless steel is graded, usually in a series. In stainless steel, type 304L is an additional low-carbon variety which can frequently be utilized in the "as-welded" condition (without annealing), even in severe corrosive conditions, except for applications indicating stress relief. To relieve stress during severe forming or spinning welding may be followed by annealing.
What is the difference between 304 & 304L Stainless Steel?
Often there is a misconception of these grades being the same. But there is a slight difference between the two. Let us talk about Type 304 which is the most widely used austenitic stainless steel. 304 stainless steel has good forming and welding properties as well as strong corrosion resistance and strength. This kind of stainless steel also has good drawability and is a good conductor of heat. It can be formed into a variety of shapes and, in contrast to type 302 stainless and can be used without annealing, the heat treatment that softens metals. Type 304l stainless steel is usually found in the food industry. It's ideal for brewing, milk processing, and wine-making. It's also suitable for pipelines, yeast pans, fermentation vats, and storage tanks. Whereas 304L is a steel grade obtained by reducing the carbon content of 304 to less than 0.03%. Improve the sensitivity of intergranular corrosion caused by welding, etc, so it is suitable for large-scale welding structure materials and pipe fittings that need to be used directly after welding. What does "L" stand for in a grade? Type 304l stainless steel welding is the low carbon version of 304. It is used in heavy gauge components for improved weldability. Some products such as plate and pipe may be available as "dual certified" material that meets the criteria for both 304 and 304L. Some products such as plate and pipe may be available as "dual certified" material that meets the criteria for both 304 and 304L.
Type 304l has many benefits, few of them being;
The low carbon content in this type helps to eliminate carbon precipitation in the welding process.
It can be used in severe corrosive environments.
Weld annealing is only required in high stress applications.
Vardhman Ferro Alloy is a leading importer, exporter and supplier of all ferrous and non ferrous metals. Stainless steel is often misunderstood with mild steel or carbon steel. While carbon steel is a less flexible alloy of steel. Every grade such as 904l stainless steel, Duplex Steel 2205, stainless steel scraps 310 etc. Right product for the right requirement at the right price, i.e. rather than a mere supplier of the product we take utmost efforts in understanding the client's requirement, identifying the right product at the right price. Vardhman Ferro Alloy has resulted in close ties with major customers within India & now entering worldwide. You will receive a reliable collection service which depends on the grade and the quantity you want to sell. Vardhman Ferro Alloy offers valuable quality stainless steel with strategic growth plans in domestic markets and has made investments towards capacity expansions through forward and backward integration. For amazing results, contact us!
Author:
vardhman
Viewed:
6 Views
Check Out All Of 's Images, and Blogs!
Comments: